Scheduling Rides with Care: Jessica Valero's Story
SAN DIEGO, July 14, 2023
By Laurel Brow
Transportation is crucial to our daily well-being, yet older adults and people with disabilities can face significant challenges accessing safe and reliable rides. Luckily, unsung heroes are working tirelessly behind the scenes to ensure that community members with barriers to transportation can confidently navigate their community. On the Go's Transportation Support Representatives (TSRs) take special steps to ensure riders feel heard and arrive at their destinations safely.
Jessica Valero is one of these heroes. She began as a TSR in 2021, and her attention to detail and warmth toward the riders earned her a promotion to a supervisory role within a year. She leads a dedicated team of professionals who love what they do: since 2020, when many employers were struggling to retain staff as they navigated the pandemic, not a single TSR has quit. This is an unheard-of statistic in the industry, where the average turnover rate in a call center is 30-45%.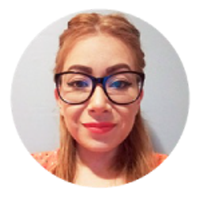 Jessica Valero

Supervisor, On the GO
"I love my job. I love listening to the riders' stories and connecting with our regulars. Some days our riders just need someone to listen for a few minutes while we schedule their ride. A few of them live alone and don't have family members or anyone to assist them nearby, so I love that we are there for them. It empowers them to go outdoors and not stay inside the house all day, which can be a nice change of scenery and important to their health and well-being," Valero explained.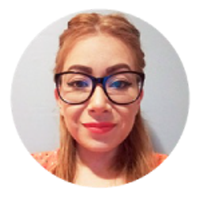 Jessica Valero

Supervisor, On the GO
Communicating the Details
TSRs form a vital link between riders and needed transportation to medical appointments, family reunions, grocery stores, and everywhere in between. Trained to handle various logistical challenges with an empathic approach (each TSR receives Emotional Intelligence training), they alleviate the concerns of riders who may be unfamiliar with rideshare providers like Uber and Lyft.
Valero noted, "Many of our riders don't know how to use the apps, so part of our job is communicating their exact location to their driver. We often ask if they can describe their clothes or if they're standing at a special entrance or exit, which can be particularly useful at large medical facilities. The more we communicate with our riders, the smoother their pick-up will be. We want them to feel safe knowing that we know their exact pickup location and that they will never be stranded."
Strong Relationships = Less Missed Rides
Valero and her fellow TSRs' attention to detail pays off for riders, and the evidence is in the numbers: On the Go's no-show rate is an industry-leading 3%, compared to the national average of 15%-18% for rideshare platform users.
On the Go's low no-show rate can also be credited to the relationships TSRs form with regular riders. "We have regular riders that schedule daily or weekly rides. We ask about their day, and we get a lot of stories from them. When we remember them the next time they call in to schedule a ride, they get really happy knowing you listened to them. You can hear it in their voices," Valero said.
When asked how she remembers all the riders, Valero responded, "We have detailed notes about pickup and drop-off locations for clients, but because On the Go is HIPAA compliant, we don't keep personal notes in a client's profile. It's all from memory. Some riders just stay in your heart. It also makes it more real when you say you remember something because you actually do, as opposed to reading it from a note in their file."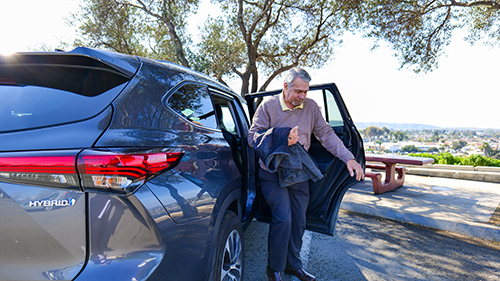 Addressing Memory and Language Barriers

While On the Go's TSRs have excellent recall, they understand their riders may struggle in this area. Valero explained, "Some of our riders have issues with memory, so they'll call in and not remember the address of where they need to go. But they might remember they went there last week. Or they remember the street name, just not the number. So, I can search the previous rides in their profile and help them figure out where they need to go."

Riders with limited English language proficiency are often relieved to realize many TSRs speak multiple languages, including Spanish and Vietnamese. And riders never have to wait long before getting through to someone.

"As a supervisor, I make sure there's always an agent available to answer an incoming call. If I see a call waiting in the queue and all our agents are busy on other calls, I jump in and answer the call myself," said Valero. "And sometimes, a rider can sound emotionally low or tired on a call, so I always try to have a positive attitude and tone of voice. Because if you hear someone who sounds friendly and energetic, even if it's not face-to-face, it will come through in the call."

The experiences of Jessica Valero and On the Go's TSRs are a testament to the profound impact that scheduling rides with care can have on the lives of seniors and people with disabilities. These unsung heroes go above and beyond to ensure riders feel understood and arrive safely at their destinations. With their empathic approach and attention to detail, they bridge the gap between transportation challenges and the much-needed support for those unfamiliar with rideshare apps or facing memory issues. The low no-show rate and the strong relationships they build with regular riders testify to their outstanding service. Through their remarkable work, Valero and her fellow TSRs at On the Go are making a lasting difference in the lives of those they serve, ensuring that transportation becomes a source of empowerment and connection for all community members.





b