Sharing Rides and Community
SAN DIEGO, March 15, 2023
By Laurel Brow
At 81 years old, Sheldon Weissbuch has been a faithful member of Temple Beth Emet for years, and nothing stops him from attending Saturday morning services. Until recently, Sheldon relied on On the Go to get him back and forth. A progression of health issues has made it difficult for Sheldon to ride independently. However, that didn't stop him from celebrating his birthday at the temple, surrounded by friends and family. As she compiled the guest list, his daughter Rebecca Weissbuch thought to invite some of the people Sheldon frequently talks about, adding a special touch to the occasion.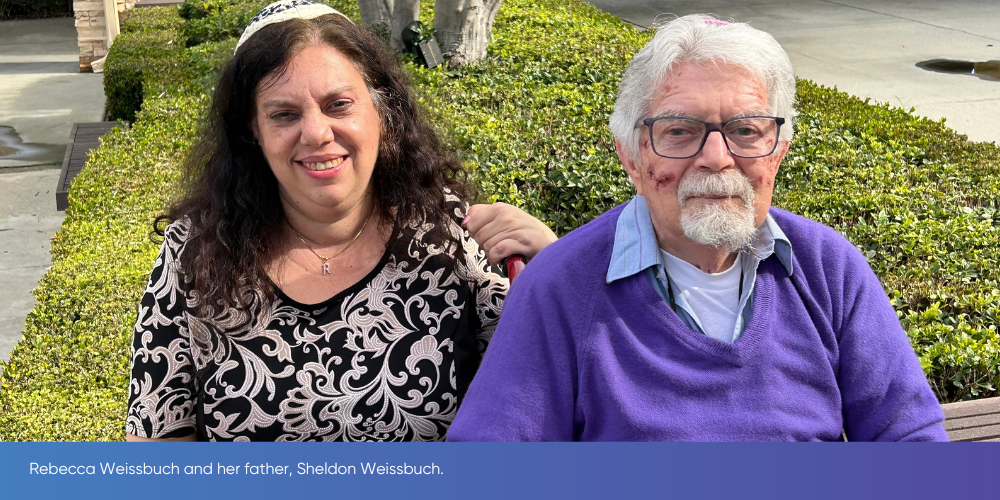 "He doesn't remember a lot nowadays, but he remembered the names of the On the Go agents he spoke with over the phone to schedule his rides," Rebecca noted.
"It's a testament to our agents' kindness and how they create relationships with the riders, even if it's just during a few minutes of scheduling a ride," said Maureen Glaser, Program Manager at On the Go, who recently had the pleasure of attending Sheldon's birthday celebration.
Transportation programs like Temple Beth Emet's play an important role in helping seniors maintain their independence, mobility, and social connection. Dr. Jack Zakowski, who serves as the Senior Transportation Coordinator at the temple, saw the need for reliable, safe, and affordable transportation for many temple members.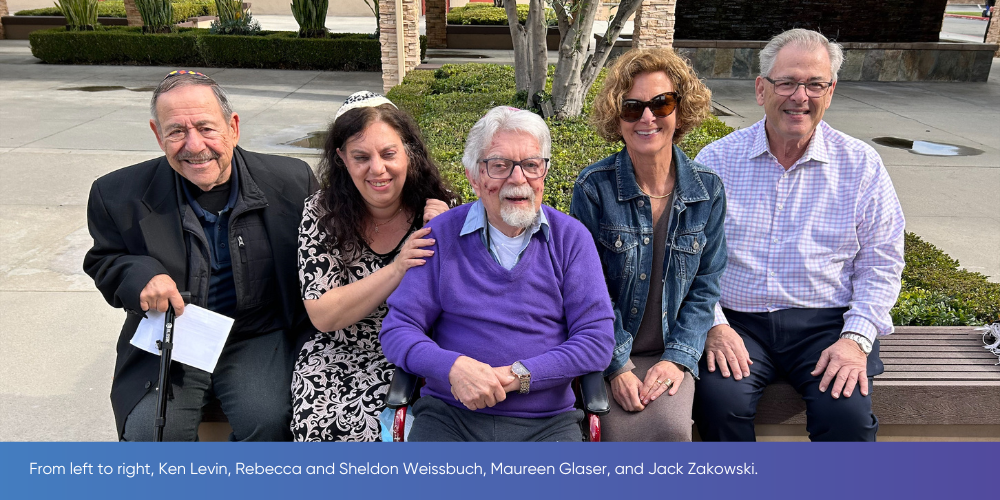 "The membership at our temple is mostly seniors. With this demographic that we're trying to serve, we realized that transportation was becoming more and more of an issue," Zakowski explained. "As our members get to a stage where they're no longer driving, they tend to stay home more. But they still want to show up for the services and programs that go on at the temple."

Temple Beth Emet was On the Go's first partner. On the Go worked with Ken Levin and Jack Zakowski to roll out an easy-to-use service for Temple Beth Emet's congregants. "We realized the program fits our needs really well in terms of being reasonably priced and providing exactly the kind of service we need," Zakowski said. "We can arrange rides for our members, or they can call On the Go and schedule their own rides. Then the temple pays for it through our partnership with On the Go. As people get older, it's so important to maintain connections. Our senior transportation program keeps people connected to a community that many have been a part of for decades."

One of the members now using Temple Beth Emet's transportation to stay connected is Rebecca Weissbuch. "My dad and I have both benefitted from the temple's transportation service through On the Go." When reflecting on her father's birthday, she recalled, "His birthday was a really happy day. We had a service and lunch at the temple. My dad is still thanking me for it."

If your organization wants to learn more about On the Go's services, contact Maureen Glaser at maureen@otgrides.org .





b